Copenhagen October 14, 2021
Request Access to ChronosHub
You have seen the name online, you've heard other researcheres mention it, and you've been dying to try it. But how do you get access? It's simple – you can request it yourself.
Follow these steps to activate your ChronosHub account:
1. Go to http://www.ku.chronoshub.io or your organization's login site to request access to Chronos Hub. You can request access as an administrator or researcher. If your organization is not a member, you can access our free Journal Finder Beta here.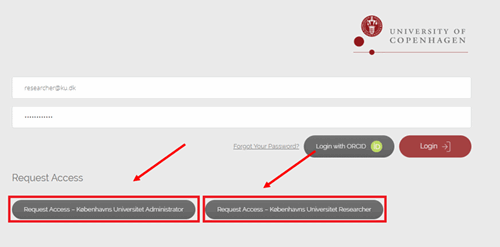 2. Complete the required information in the form and send your request.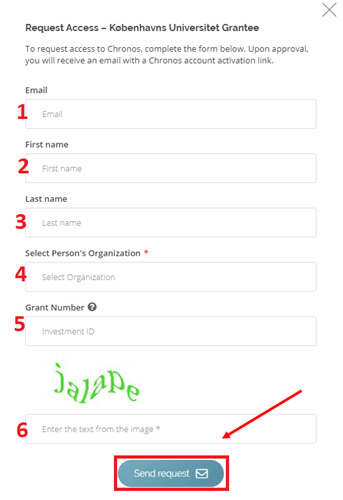 3. As soon as your request is accepted, Chronos Hub automatically creates an account and sends an activation email to you.

4. Create password and activate the account.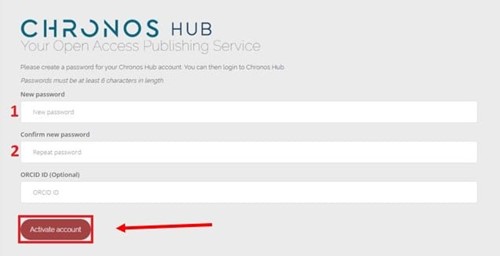 5. Congratulations. Your Chronos Hub account has been created.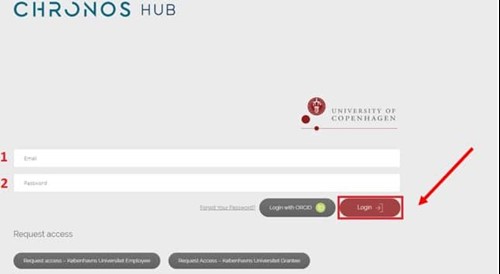 See the tutorial on how to use the journal finder here.
If you have any questions throughout the process, please contact support@chronoshub.io. If you have policy-related questions, please contact your organization.  
Please note that the login site to the Journal Finder shown in this guide is customized and specific to the University of Copenhagen.